Camping

San

Marco
Exclusive pools for our guests
Two

SWIMMING POOLS

surrounded by nature
SUNBATHING AREA WITH SUN sunbeds AND PARASOLS
The first one, measuring 20x8 metres and 1.25 metres deep, situated at a height of 4.5 metres, is definitely worth entering.
It is an infinity pool: the water overflows from the side of the pool facing the sea, creating a feeling of continuity, of infinity. The indissoluble fusion between the water of the pool and the horizon will make you experience the emotion of diving into the surrounding landscape, immersed in nature.
At the edge of the pool, sun loungers and parasols (free of charge, cannot be reserved) will allow you to regenerate after a good swim.
The second swimming pool on the ground floor is the children's favourite. With different depths (min 0.40m and max 1.25m) it offers a 6-seater whirlpool, 2 different cervical fountains, and in the surfacing peninsula you can enjoy the pleasant experience of underwater massage.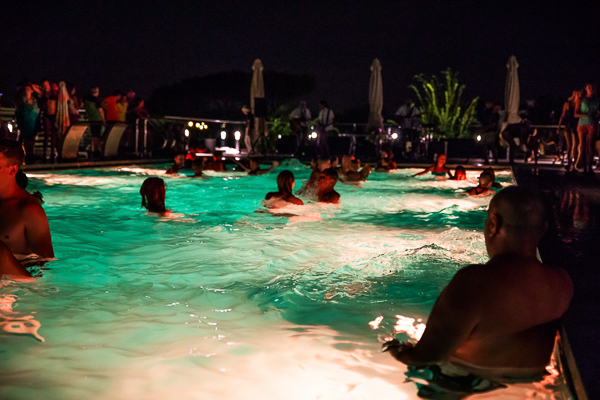 In the evening, don't miss the play of colours and the waterfall: whether you are an eternal boy or wish to contemplate the beauty of a pool in the silence of the evening, it is all possible.